About J.W. Project Management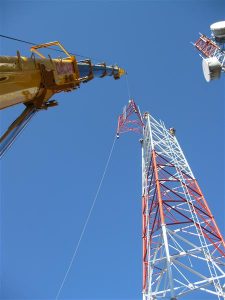 J.W.P.M. Ltd (J.W. Project Management) was established on February 9, 2005 and has been serving various clients in multiple industries for over 17 years.
Our goal is to provide superb customer service to clients including a higher standard of safety and a quick turnaround for job completion.  We provide a safe and enjoyable environment for our employees so that they may excel both personally and professionally.
Our company has a current Certificate of Recognition in Alberta # 20210115-0814, as well as WCB accounts across Canada.
We strive to meet deadlines and job requirements for our valued clients.
J.W. Project Management Ltd. can perform work in any province in Canada, any time of the year and for a diverse client base. During the seventeen years that we have been in business we have faced many challenges working in remote places such as Pond Inlet, NU; Arctic Bay, NU; Stewart, BC; Inuvik, NT; Gillam, MB; Tuk, NT;  Fon du Lac, SK; Black Lake, SK and Pearson Airport, Toronto, ON to name a few – not to mention the remote places in our own backyard of Alberta. With every new challenge we've faced we have met or exceeded our clients' expectations.
Our Team
Jim Wannamaker
Jim has worked in the tower industry for over 35 years. He began his career rigging and gradually worked his way into a management position. In 2005, Jim decided that he would start up his own small project management company and subcontract to clients that he had worked with over the years.  The company has evolved into a full service tower company with dedicated crew members.
Mike Young
Mike Young has worked for J.W.P.M. for 14 years.  He has worked his way up to foreman.  Our favourite import from Newfoundland, Mike continues to work hard and charm us immensely.  Mike is the leader in the paperwork race. He will always win.
Fred Muswagon
Fred joined the company in 2018. He has worked in the tower industry for over 35 years and definitely knows his way around a tower. Fred is also great at bringing a smile to everyone's face.
Deanna Johnston
Deanna has been with the company since 2006.  She looks after our accounting functions.
Kim Soldan
Kim has worked for J.W.P.M. since June of 2014.  She is our Administrative Assistant with a background in Human Resources Management. Kim is considered the "keeper of the keys" at J.W.P.M. If you need something taken care of, Kim is on the case!